Rights Respecting School Award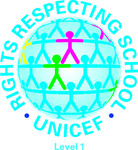 A Rights Respecting School not only teaches about children's rights but also models rights and respect in all its relationships: between teachers/adults and pupils, between adults, and between pupils.
Since 2012, Sgoil Bhaile a' Mhanaich has been working towards becoming a RRSA accredited school. We achieved our Gold award in 2019!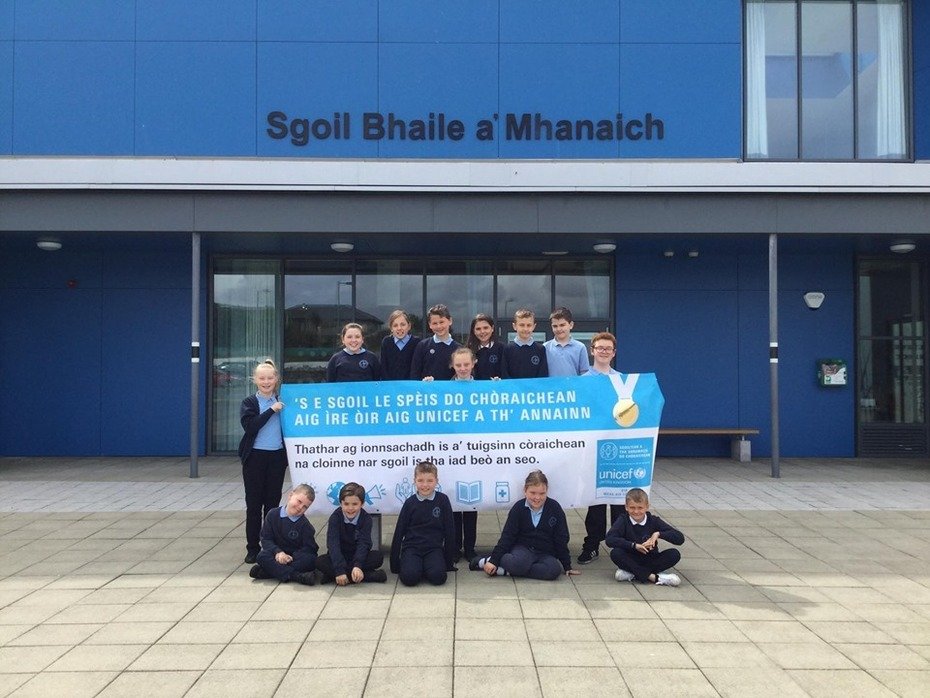 To be accredited as rights-respecting, a school must show evidence that it has reached all four of the standards:
1. Rights-respecting values underpin leadership and management;
2. The whole-school community learns about the Convention;
3. There is a rights-respecting ethos;
4. Children are empowered to become active citizens and learners
Find out more about UNICEF's Rights Respecting School Award by clicking here
Parents...how can you help your child learn more about Childrens rights, Responsibility and Respect click here
We regularly campaign on various issues... We campaigned for drivers to slow down on our roads to help keep us safe when out walking...We campaigned on International Literacy Day to raise awareness of the number of people around the world who cannot read or write.
Read some of the Articles of the UNCRC (United Nations Convention on the Rights of the Child) here