Treòir | Voar | Virr (TVV) is a project to aid recovery from the covid pandemic in Scottish islands, funded directly by The Scottish Government and delivered by Gaelic arts Organisation, Fèisean
nan Gàidheal.
80 Primary schools across Scotland's inhabited islands took part in the project and were paired with creative artists with a range of skills to offer. Local language, environment and story-telling were at the very heart of TVV.
Visual artist, Chris Speers, and local musician, Seonaidh MacIntyre, worked with pupils in PE5-7. An audio resource as legacy of TVV has been created and hanging in our dining hall is the visual response of the children to the project.
Treòir | Voar | Virr
• The children drew exclusively with charcoal and erasers to achieve a layering to the drawings, rubbing out an image with cloth or hand and overdrawing with a stronger line, the ghost image still visible underneath.
• They were encouraged to be aware of place, and the history of that place, their own townships, and what gave their communities vitality and cohesion.
• The land and the sea, flora and fauna that grow and live in both environments, the crofting cycle, and the fishermen in their small boats became a real focus.
• Images of place, localities, weather and human activity, houses, churches, village halls, animals and birds, both wild and reared appeared in the drawings, and disappeared, to be overlaid by other images.
• The children were encouraged to introduce text, and with charcoal pencils they wrote down fragments of stories, their own names and the names of things
• An audio legacy to complement these layered map drawings - including song and fragments of interview with the children to showcase the individual and collective experience of the project.
Pupils showed their support and celebrated National Care Day by writing poems about someone special in their life, drawing or painting pictures and building their own model Lighthouses.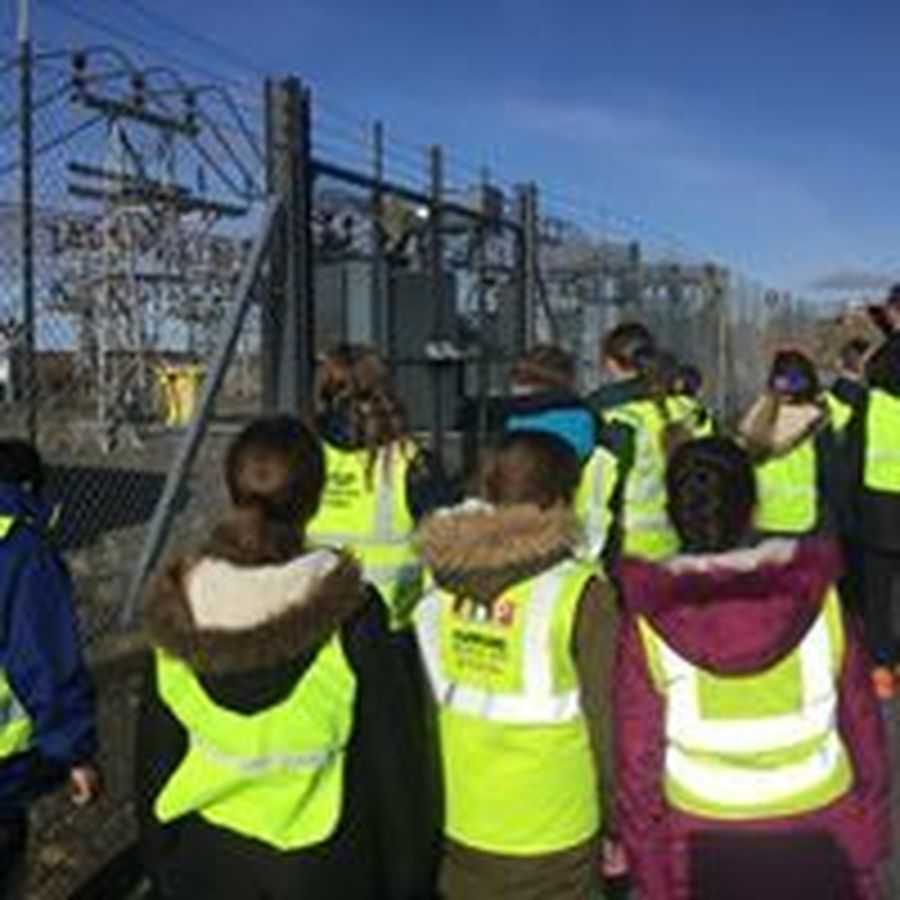 P5-7 visited the local Power Station as part of the work in Science on Electricity.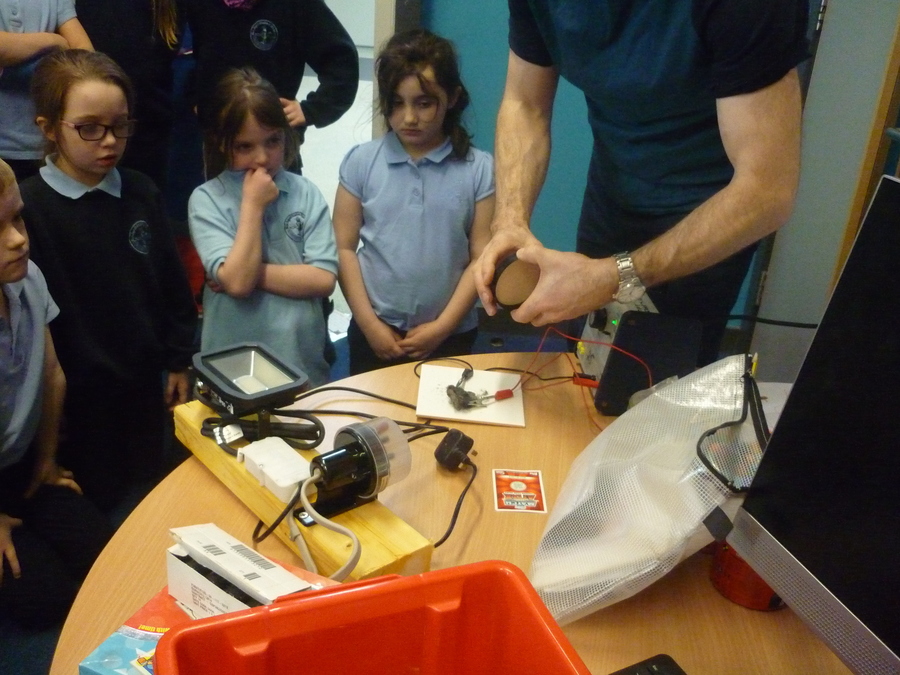 Local Electrician Iain Hogg visited the school to talk to pupils about his job and how it involves science.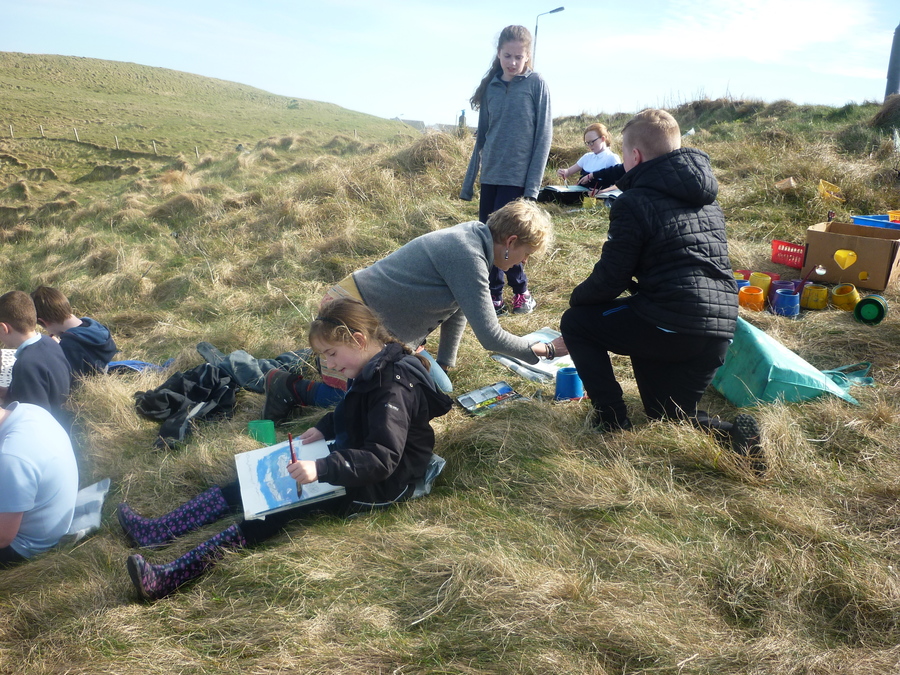 Pupils from PG4-7 worked with resident artist Julie Brook during the 'An Cuan Sgith' art project organised by Taigh Chearsabhagh.